FOLLOW US:




AUGUST 2018
This Month
Is it hot where you live? Your Club is a great escape for a few days of cool relief. While you're here, tour the displays of the Living Memorial. You might stroll the 4th floor Hall of Honor, view Marine Aviation photos over happy hour drinks in the Flying Leatherneck Lounge, or spend some time in contemplation at the Tribute Memorial Wall on 10M. And today, please consider a donation to help us keep the displays fresh and relevant for generations to come.
Upcoming Events

If you are interested in sponsoring a Club event, please contact the Development Department at Development@marinesmemorial.org.
Act of War: Lyndon Johnson, North Korea, and the Capture of the Spy Ship Pueblo


PANEL DISCUSSION

MONDAY 6 AUGUST, 6 p.m.

In January 1968, a small, dilapidated American spy ship was challenged by a North Korean gunboat while searching for radar stations. Join author Jack Cheevers, SCPO Earl Phares, USN (Ret), and Bruce Woodward in a look back at the Pueblo incident, the crew's struggle to survive captivity, and the efforts for their release.
FREE EVENT |

CLICK HERE

TO REGISTER

Leadership Lessons Learned: Randy Hetrick


SPEAKER EVENT

WEDNESDAY 19 SEPTEMBER, 6 p.m.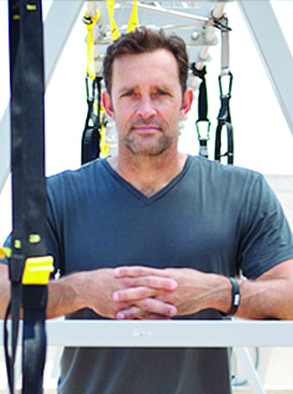 Randy Hetrick is the creator of the TRX Suspension Trainer®, perhaps the most prolific piece of exercise equipment in history. He's been an athlete, Navy SEAL Officer, bootstrap entrepreneur, multi-patented inventor, and growth company CEO. Join us for an evening of inspiration and practical lessons learned.
FREE EVENT |

CLICK HERE

TO REGISTER
Korean War Commemoration


COMMEMORATION

TUESDAY 25 SEPTEMBER 6 p.m.

Join us in commemorating the 68th Anniversary of the Korean War. Our guest of honor will be Park Joon-yong, Consul General of the Republic of Korea in San Francisco. This event is graciously underwritten by Mr. Don Reid. Please register early online or by calling (415) 673-6672 x238.
FREE EVENT |

CLICK HERE

TO REGISTER
243rd Marine Corps Birthday Ball


SPECIAL EVENT

SATURDAY 17 NOVEMBER, 6 p.m.

Mark your calendar for the Marines' Memorial's 72nd Marine Birthday Ball, with Guest of Honor Richard V. Spencer, Secretary of the Navy! The evening includes the traditional commemoration and cake cutting, formal dinner, dancing and live music. Tickets to the Ball are required to reserve a hotel room (2-night min.).
TICKETS: $180; ACTIVE DUTY SPCL. RATE |

CLICK HERE

TO REGISTER
In Our Theatre | MarinesMemorialTheatre.com

Desi Comedy Fest 2018


COMEDY

SUNDAY 19 AUGUST, 7 p.m.

Desi Comedy Fest is the largest annual South Asian comedy festival in America, creating a unique live comedy experience for the South Asian diaspora. The 2018 edition presents comedians of Indian, Pakistani, Bangladeshi and Sri Lankan descent. They are some of the best in the business!
Colin Jost


COMEDY

TUESDAY 21 AUGUST, 8 p.m.

Colin Jost returns for his fifth season of "SNL" as co-anchor of "Weekend Update," alongside fellow cast member Michael Che. He has won four Writers Guild Awards, a Peabody Award, and been nominated for multiple Emmys for his writing on "SNL". He also wrote and starred in the film "Staten Island Summer".

More for Members
Reciprocal Clubs Worldwide: Download the List

Are you planning to travel? As a member, you have reciprocal privileges at over 240 private clubs around the world! The complete listing of our Reciprocal Clubs, including addresses and contact information, is available for download here.
Happy Hour in the Flying Leatherneck Lounge

The Flying Leatherneck Lounge onthe Club's 2nd floor is a great place to run into old friends and meet new ones. If you're staying here, Happy Hour is complimentary. Why not stop in this week?

609 Sutter St, San Francisco, CA 94102 | Tel: (415) 673-6672
Marine's Memorial Association © 2019 All rights reserved.